The Australian School of Reflexology (ASR) was established in 1990 and is well known for its excellence in all facets and levels of reflexology training. As specialists in the field, ASR has continued to share the rapidly growing wealth and depth of information with students and practitioners alike.
Our lecturers are highly qualified and experienced reflexologists who are actively involved in promoting reflexology in the community. Their passion for this therapy and their clinical experience make for enjoyable learning, also giving you the depth of understanding you need to practice professionally. Classes are small ensuring individual attention. This is especially important for the practical sessions.
The workshops listed on our Postgraduate Workshops page demonstrate the variety of training possibilities available and our commitment to providing professional and personal growth for all reflexology practitioners and other interested therapists.
All reflexology related workshops give RAA and ATMS members CPT points.
The Principal
Irene Tasho – Diploma Reflexology, Diploma Facial Reflexology, Cert IV in Training and Assessment.
Irene's many years as a Ballet dancer and teaching dance has given her a unique understanding of the structure and function of the body which has helped her in her work with clients and also the teaching of these body systems.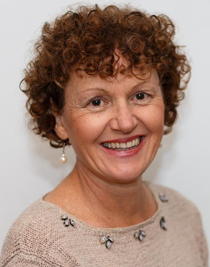 As well as being the owner/practitioner of Sole to Soul Reflexology in Turramurra, established in 2008, Irene has volunteered as a reflexologist at the San Hospital at the Cancer Support Centre for 7 years and also works in the maternity ward at the same hospital.
Irene has presented workshops at Association meetings and spoken at networking events. She is an accredited trainer and professional member of The Reflexology Association of Australia.
The many post graduate courses in Cranial Sacral Reflexology, Facial reflexology for children with special needs, for Neuro & Brain, for infertility and hormonal issues as well as Neuro Foot and Hand Reflexology have helped her to develop her skills and achieve greater results with her clients.
Irene is passionate about spreading the awareness and the benefits of reflexology and seeing it being used more widely in the community.
Irene practises reflexology from her clinic in 15 Adams Avenue, Turramurra, NSW. Phone 02 9449 6161 for an appointment.