Next workshop  I –
  There are no more Basic workshops planned  before the commencement of the Certificate  – If you are still interested please contact irene@reflexologyaustralia.com  as soon as possible.
These two workshops introduce reflexology in a way that makes it so easy to apply and use at home. They are an excellent introduction if you are thinking about training to become a therapist.
Workshop I also forms the foundation for our Certificate in Clinical Reflexology which is due to commence Early 2024.
If you are interested in learning reflexology, either for use at home with family and friends or to become a practitioner, please send us your details via our Contact Us page.
Workshop I
Cost: $450.00 (inc GST) –     Early bird  $400.00 (inc GST)  
This weekend covers the basics and focuses on the practical nature of reflexology.
Topics covered include:
History of Reflexology
Reflexology theory
Charting the feet
Treatment procedure
Response to treatment
Benefits of Reflexology
Contraindications to treatment
A general reflexology workout
Workshop II
This workshop is for people who don't want to do the certificate but want to learn some extra skills. It will be held if there is enough interest.
Topics include:
Revision of Workshop I techniques
Strategies to maintain a healthy spine
Foot, hand and ear reflexology for back pain
Reflex techniques for headaches and migraines
Strategies for improving digestion
Reflexology for constipation and indigestion
Reflexology for period pain
Strategies for managing stress
The skills introduced at these "hands-on" workshops can be used safely and effectively at home to reduce stress,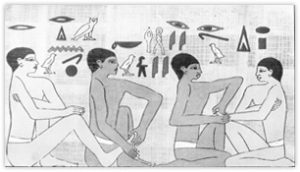 relieve pain and as a first aid tool for many minor ailments. Everyone can use reflexology at home – young mothers, partners, grandmothers all have the opportunity to help those they care for achieve better health and balance.
From a former student, Susan Riggs: "How wonderful and empowering to be able to help others and yourself through this therapy – I feel privileged".