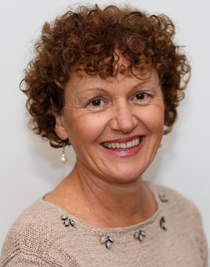 Principal
Irene Tasho – Diploma Reflexology, Diploma Facial Reflexology, Cert IV in Training and Assessment.
Irene's many years as a Ballet dancer and teaching dance has given her a unique understanding of the structure and function of the body which has helped her in her work with clients and also the teaching of these body systems.
As well as being the owner/practitioner of Sole to Soul Reflexology in Turramurra, established in 2008, Irene has volunteered as a reflexologist at the San Hospital at the Cancer Support Centre for 7 years and also works in the maternity ward at the same hospital.
Irene has presented workshops at Association meetings and spoken at networking events. She is an accredited trainer and professional member of The Reflexology Association of Australia.
The many post graduate courses in Cranial Sacral Reflexology, Facial reflexology for children with special needs, for Neuro & Brain, for infertility and hormonal issues as well as Neuro Foot and Hand Reflexology have helped her to develop her skills and achieve greater results with her clients.
Irene is passionate about spreading the awareness and the benefits of reflexology and seeing it being used more widely in the community.
Irene practises reflexology from her clinic in 29 Bungalow Avenue, Pymble, NSW. Phone 02 9449 6161 for an appointment.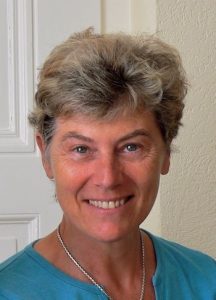 Sue Ehinger, (MRAoA, Dip. Reflex.) has been practising reflexology since 1985. Sue completed her initial training in Switzerland followed by studies with the International Institute of Reflexology. She has studied Chinese methods of Reflexology in Beijing as a guest of the China Reflexology Association, as well as learning the Danish approach in Denmark. She is passionate about seeing reflexology used by more health professionals and her particular focus is postgraduate training for qualified reflexologists. Since training in the various facets of the Sorensensistem in Reflex therapies with Lone Sorensen, she is also accredited to teach this modality Australia-wide and in NZ.
Sue practises reflexology and other related therapies from her clinic in Nords Wharf, Lake Macquarie. Phone 02 4976 3988 for an appointment or visit: www.journeytowellness.com.au