Reflexology is a science based on the principle that reflex areas in the feet, hands and ears relate to the internal organs and other structures of the body. In reflexology pressure is applied to these reflex areas to bring health and balance to the body through the stimulation of its own inherent healing capacity.
Reflexology is known for its ability to quickly relieve stress, harmonise the body and increase immunity – all increasingly important factors for people in all phases of life. Reflexology is a rewarding and fascinating tactile therapy and allows scope for creativity and variety within any therapeutic practice.
Good results relating to pain relief, muscle relaxation, improved digestive processes, improved circulation and lymphatic flow can be obtained very quickly. This
makes reflexology an ideal complement to massage and other tactile therapies as well as nursing. It is one of the few natural therapies to be adopted by the nursing profession, and is used increasingly in palliative care, midwifery and aged care.
Basic reflexology techniques can be used by anyone at home to promote balance, reduce stress and manage pain. It also pro
vides a simple way of staying in touch with loved ones in a very non-intrusive way.
Benefits of Reflexology
Nervous System
responds by a slowing of nerve velocity – thereby calming the whole body
pain pathways are interrupted – reducing pain
reflexology stimulates the production of encephalins and endorphins – inducing a sense of euphoria and helping with pain relief
Circulatory System
improved circulation thereby increasing nutrition to the cells and promoting the removal of waste products (www.reflexology-research.com/kidney)
Lymphatic System
reduction in tissue swelling, improved immunity and a reduced risk of infection
Energy Systems
balanced energy flow in the meridians – leading to a general sense of wellbeing
The Relaxation Response
Reflexology is extremely relaxing. As 75-80% of disease is said to be caused by stress and tension, this is a very powerful and important effect.
The Effect of Touch
Caring, nurturing touch is something we all crave. The healing power of touch has been well documented over the ages. Touch applied via the feet and hands is particularly well received as it is non-invasive and requires the recipient to remove only their shoes and socks.
Areas where Reflexology can be useful
Stress management
Reflexology reduces nervous tension and calms overactive adrenal glands. Danish studies have reported that recipients feel a much greater sense of wellbeing and cope better with stress.
Chronic illness
Reflexology reduces pain, promotes the elimination of toxins and helps activate and balance all body systems.
Corporate area
In Denmark particularly, reflexology has been used extensively in corporations as part of their human resource management. Employers report fewer employee absences, and noticeably improved wellbeing of their staff.
The Elderly
Reflexology is used more and more in nursing homes with excellent results eg: pain relief, calming of agitated patients, improved bowel function etc.
Children
Teething problems, bed-wetting, colic, constipation and restlessness are just a few typical problems which respond well to reflexology.
Foot problems
Reflexology reduces oedema, alleviates foot pain, and improves mobility of the foot and ankle.
Pregnancy and Birth
Reflexology is used by many midwives and is a wonderful way to support a woman through pregnancy and labour.
The Principal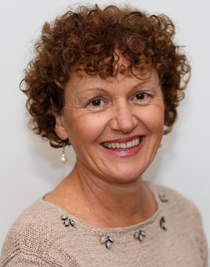 Irene Tasho – Diploma Reflexology, Diploma Facial Reflexology, Cert IV in Training and Assessment.
Irene's many years as a Ballet dancer and teaching dance has given her a unique understanding of the structure and function of the body which has helped her in her work with clients and also the teaching of these body systems.irene
As well as being the owner/practitioner of Sole to Soul Reflexology in Turramurra, established in 2008, Irene has volunteered as a reflexologist at the San Hospital at the Cancer Support Centre for 7 years and also works in the maternity ward at the same hospital.
Irene has presented workshops at Association meetings and spoken at networking events. She is an accredited trainer and professional member of The Reflexology Association of Australia.
The many post graduate courses in Cranial Sacral Reflexology, Facial reflexology for children with special needs, for Neuro & Brain, for infertility and hormonal issues as well as Neuro Foot and Hand Reflexology have helped her to develop her skills and achieve greater results with her clients.
Irene is passionate about spreading the awareness and the benefits of reflexology and seeing it being used more widely in the community.
Irene practises reflexology from her clinic in 29 Bungalow Avenue, Pymble, 2073 NSW. Phone 02 9449 6161 for an appointment.