Facial reflexology is a therapeutic intervention in which stimulation of zones and points of the face are utilized to alleviate health conditions in other parts of the body. It is a new generation reflex therapy. The treatment is unique in its combination of ancient alternative therapies: Chinese energy meridians and acupuncture points, Vietnamese and Andean tribal body maps, with modern neuro-anatomy.
The success and effectiveness of Facial Reflexology lies in its ability to identify the root cause of health imbalances and its ability to stimulate a healing process within the individual using the balancing properties of the above three disciplines.
This unique treatment system was devised by Danish reflexologist, Lone Sorensen. A multi disciplinary therapist herself, she has devoted over 30 years to developing ways to combine these therapies most effectively in order to heal the individual on all levels, physically and psychologically.
Facial Reflexology has particular applications in treating neurological disorders such as facial paralysis, Stroke and brain injury rehabilitation, learning and behavioral problems in children, Parkinson's disease and Alzheimer's disease.
Click the images to see case studies and a film about the `Oman Project'
Temprana Reflex Therapy Rehabilitation 1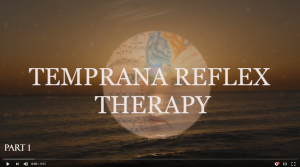 Temprana Reflex Therapy Rehabilitation 2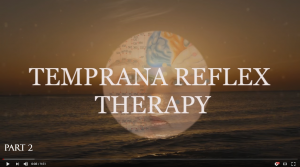 This therapy is also very effective for hormonal imbalances and immune system related health issues.
It can be used as a stand-alone therapy or combined with other forms or reflexology, massage, physiotherapy and other tactile therapies. No previous training in Foot Reflexology is required.